SAN CLEMENTE, Calif.–(BUSINESS WIRE)—ReFlow Medical, Inc. (ReFlow) today announced FDA clearance for US commercialization of their speX™ Shapeable Support Catheter for use in the peripheral vasculature as well as the first US clinical cases with the device. The initial US cases were performed by Dr. John R. Laird at the UC Davis Vascular Center in Davis, California. The speX™ Shapeable Support Catheter enables physicians to shape the tip of the support catheter to their preferred angle to meet the specific needs of the case and maintain that angle throughout the procedure. It is designed to be compatible with physician preferred .035 guidewires and the Wingman14 Crossing Catheters.
"I was very pleased with the flexibility to be able to shape my own angle with the speX™ catheter during my procedures. I can see the speX™ catheter becoming a useful tool in my practice as a standalone catheter and in combination with the Wingman14 crossing catheter," says Dr. Laird. "It's always rewarding to see clinical feedback lead to new technologies that answer unmet needs. With the extendable tip option of the Wingman Crossing Catheters and now the unique shapeable and maintainable tip option of the speX™ catheters, ReFlow Medical continues to fill the needs of our peripheral toolbox."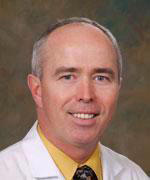 ReFlow Medical COO, John Fulkerson, commented, "The speX™ shapeable catheter was designed with input from our scientific advisory board. After multiple iterations and designs, it became clear that empowering physicians with the ability to shape and maintain their own angle was the most effective solution for them. In addition we worked on the design to ensure we give them maximum capability when used with the Wingman14 Crossing Catheter. We look forward to providing physicians further tools in the near future that help them more easily address their daily clinical needs."
About ReFlow Medical, Inc.
ReFlow Medical, Inc. is a private company focused on empowering physicians through the design and development of innovative and cost-effective technologies for cardiovascular disease.
Contacts
ReFlow Medical, Inc.
Leslie Hamer, 949-481-0399