The Lab at Reflow is a state-of-the-art facility located at our corporate headquarters in San Clemente, California.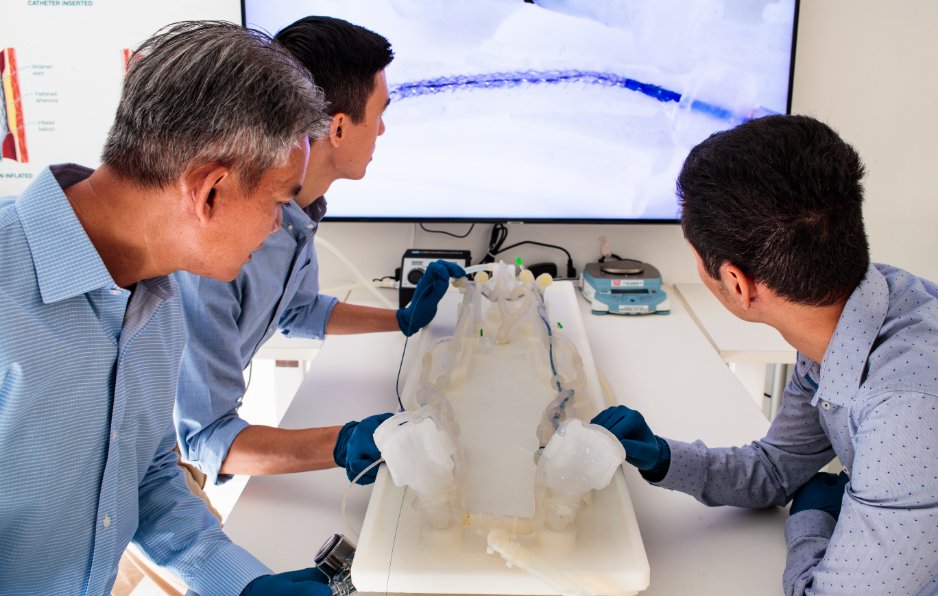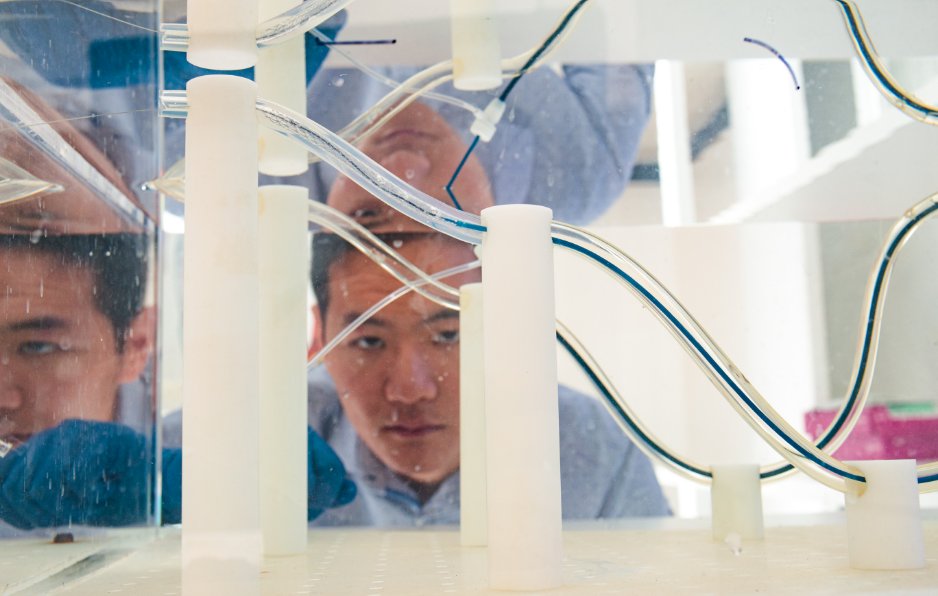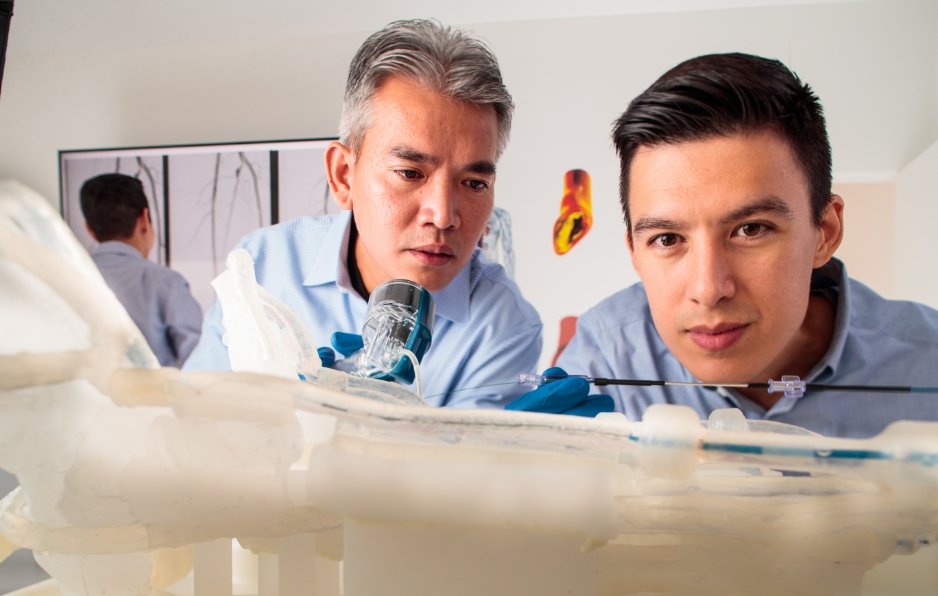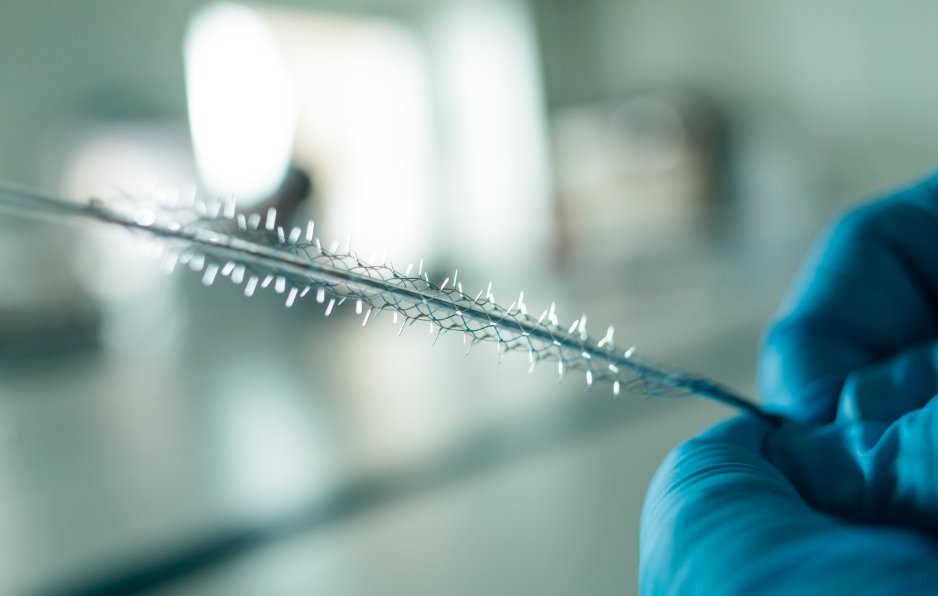 TheLAB@ReflowMedical
reflects our
commitment to:
Support advanced engineering
Develop first-rate medical devices for treating cardiovascular disease
Participate with our physician partners in a hands-on "innovation algorithm"
Educate local students about opportunities in STEM
Provide rigorous clinical evidence
We have developed an iterative approach to device development focused on the expressed needs of physicians on the front lines in treating patients with CVD.
Physicians and engineers work in a continuous feedback loop as they pursue solutions backed by verifiable clinical data.

Our design and engineering teams regularly welcome physicians to The Lab for hands-on design input and testing. We have an active, ongoing internship program, and The Lab is planning to host students and teachers from local schools and universities for STEM activities.
S. Jay Mathews, MD, MS, FACC, Cath Lab Director at Bradenton Cardiology Center in Bradenton, Florida, works in The Lab with Reflow's Teo Jimenez, Senior. Vice President of Research and Development and Francisco Ruiz, Reflow's Senior Research and Development Technician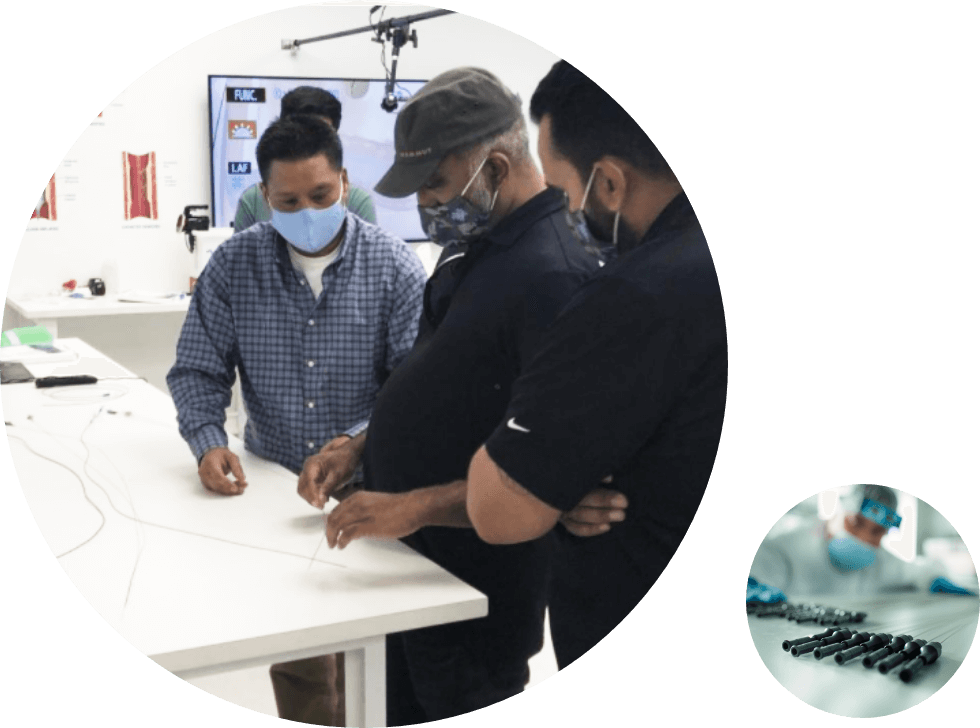 LOCATED IN SUNNY
SAN CLEMENTE, CALIFORNIA
Reflow Medical, Inc.
208 Avenida Fabricante
San Clemente, CA 92672
DIRECTIONS